Venmo for Teens: Pros and Cons
Venmo for Teens: Pros and Cons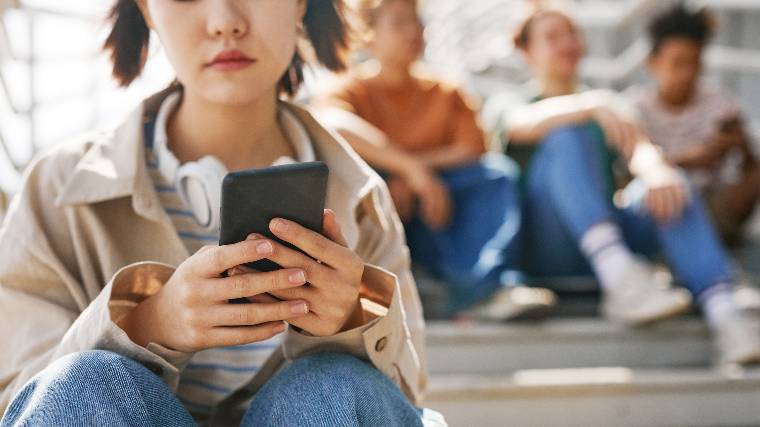 This blog explores the pros and cons of Venmo for teens, discussing the features of the Venmo Teen Account, the importance of parental involvement, and the benefits of financial conversations. It also highlights the potential risks of giving teens a Venmo account, such as impulsive spending, exposure to explicit content, and the possibility of scams, while providing tips to protect against these risks.
Venmo is a highly popular peer-to-peer payment app that makes it easy to transfer money to friends and family. Recently, Venmo rolled out a product specifically for teens, which could be a gamechanger for parents and teens alike. But there are risks involved with giving your teen a Venmo account. Here's what to know.
The Details of Venmo for Minors
Available to teens ages 13-17, the Venmo Teen Account comes with full Venmo functionality and a debit card connected to the account. Parents must have an existing Venmo account, through which they can create a connected account for their teenage children. This means that the owner of the "parent" account has important oversight and control over all of the connected "child" account. These parental controls let you:
Monitor all transactions and history
See your teens' friends lists
See their balance and transfer money into the account
Block users from interacting with the account
Change privacy settings (set to private as the default)
Lock and unlock the debit card
Manage the debit card pin number
A Venmo Teen account is free, other than a $2.50 fee for debit card withdrawals from non-participating ATMs. But when used at participating ATMs, debit withdrawals are free. The daily limit is $400.
How to Sign up for a Venmo Teen Account
Parents/legal guardians must sign up for a Venmo Teen Account on their teen's behalf. Venmo Teen rolled out to a limited customer base in June 2023. If your app is up-to-date and you can see the option to create a teen account in your Venmo account, it's available to you.
Make sure your app is updated.
Click on "Me" in the Venmo app.
Tap your name in the top left-hand corner.
Check for "Create a teen account" in the dop-down menu – if it's there, you have access.
Select a teen debit card color and enter your child's information. Up to five teen accounts allowed on a parent account.
Invite your teen to use the Venmo app.
If you can't see the option for a teen account, sign up to be notified when it's available to you.
Best Age to Start Using Venmo
Although it's available to kids as young as 13, you're the best judge of what responsibilities you think your child is ready for. It comes down to whether you feel comfortable with your teen using it. If you already give them a cash allowance, moving to a digital Venmo account could provide you with more insight into how your teen uses their allowance.
On the other hand, that transparency might feel like snooping to your child—and maybe to you, too. Weigh your child's feelings and responsibility levels before making a decision.
Parenting Tips: Setting Expectations and Rules
If you think your teen is ready, you'll need to discuss your family's expectations of the app's use. Here are some things to discuss before creating an account:
Your expectations for how money should be spent
How involved you'll be in monitoring your teen's account and what you'll be looking for
Any rules you want your teen to follow
Consequences for breaking those rules
Keep in mind, full transparency into what your teens do with their money could create an entirely different set of problems that you didn't have when your kids simply used cash. But the app could also spearhead valuable conversations about finances, especially if you allow your teens the space to make their own decisions and mistakes.
Pros and Cons to Consider
The pros:
Venmo Teen promotes financial conversations and gives families ways to build money management skills together. Research shows more than 50% of parents want to use an app to start these conversations, and more than 45% of teens want to learn about personal finance from an adult in their lives.
Other pros:
Convenient and no monthly fees.
Comes with parental controls and safety features.
Teens can monitor their own spending because their balance is listed separately.
Provides opportunity to talk about online scams.
The cons:
On the flipside, the app might give you too much insight and make stepping back difficult. After all, your teen does need room to make their own decisions and even mistakes.
Other cons to consider, depending on your teen's age and readiness for responsibility:
For some teens, digital platforms may make impulsive purchasing or spending beyond their means too easy.
They might feel pressured to spend more money or split costs on Venmo with their friends, even if they can't afford it.
Some people leave their Venmo transactions public. Users sometimes include messages or descriptions that may be explicit, offensive, or unsuitable for younger teenage users.
The teen account could be hacked, though you should still have the ability to lock or even close the account.
Scammers can take advantage of teens' limited experience, tricking them into fraudulent transactions.
Tips to Protect Against Venmo Scams
These days, online scams are common and everyone needs to learn how to spot them. Share these tips with your teens to help them avoid scams or untrustworthy individuals on the app.
Only transact with people you know, if possible. Be cautious when dealing with unfamiliar individuals.
Double-check the details of transactions before proceeding and verify the legitimacy of any requests.
Set Venmo transactions to private (the default is private).
Keep your Venmo app and devices updated with the latest security patches.
If something seems suspicious or too good to be true, trust your instincts.
If you think your teen has been scammed, report it to Venmo's customer support immediately.
How to Handle a Compromised Account
If your teen's account (or yours) is compromised, the main account holder should still have the ability to lock or even close the account. Theoretically, if someone gained access to the account, they'd have the ability to send and receive funds, and make purchases through the account, so it's important to take steps to secure your parent account. Here's what to do:
Change your password.
Enable two-factor authentication.
Review your teen's transaction history for unauthorized or suspicious transactions. Report fraudulent activity to Venmo's customer support immediately.
Also report the incident to Venmo. They can help secure your account and potentially recover lost funds.
Secure your other accounts with new passwords.
Monitor your financial accounts.
The Bottom Line on Venmo for Teens
Introducing financial products to your children may feel scary, especially if you're not confident in your own ability to manage money. But they can also be great tools. They key to successfully using a product like Venmo for Teens is open communication. Making your kids comfortable talking about personal financial is a great way to make them money-smart adults some day soon.
If you're feeling unsure about your financial situation, MMI offers free, confidential financial counseling, online and over the phone. No judgment, just the support and advice you need to make the most of your money.