When and How Student Loan Attorneys Can Help You
When and How Student Loan Attorneys Can Help You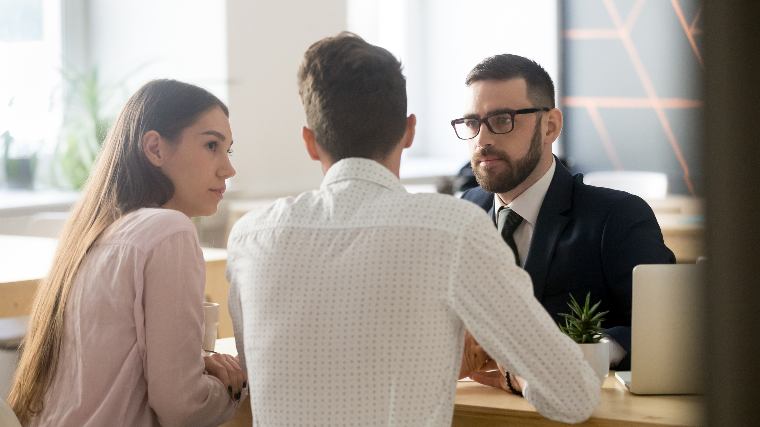 The following is presented for informational purposes only and is not intended as legal advice.
Many people struggle with student loan payments, and hiring an attorney often isn't the best first course of action. You might be able to lower your monthly payments by switching to an income-driven repayment plan on your own, or temporarily stop making payments by putting your loans into deferment or forbearance. A student loan counselor could also help walk you through your options and make a plan. But sometimes, you've been wronged, and it's time to lawyer up.
When Do You Need a Student Loan Attorney?
Attorneys who specialize in student loans may be able to assist you when you need to defend yourself in court, file a lawsuit against a company, or better understand your options from a legal perspective. Some common examples of when you might want to hire a lawyer include:
When you can't afford to make payments, or already defaulted on your loans, and want help understanding the legal implications of the options. Student loan attorneys can offer expert advice based on your current circumstances and explain how each choice will impact your future options.
If a lender, loan servicer, or debt collection company sues you because you've fallen behind on payments. A lawyer can go over your options and determine if you have a defense that could keep you from having your wages or Social Security benefits garnished.
When collection agencies are harassing you at home or work. Federal laws limit what debt collectors can do and say, and a lawyer can help explain your rights and sue the collector if it's breaking the law.
If you're overwhelmed by debt and considering bankruptcy. While it's difficult to get student loans discharged in bankruptcy, it's sometimes an option. Be sure to look for an attorney who has experience with both student loans and bankruptcies, as this is a particularly niche area of practice.
A student loan attorney can also be a valuable resource if you're looking into student loan forgiveness and cancellation programs, such as the Public Service Loan Forgiveness (PSLF) program. These programs can be complicated to navigate, and several student loan borrowers have had to sue the Department of Education to get their loan balances forgiven.
The program was created to help protect students from predatory and fraudulent behavior. While the specific circumstances vary, many students attended for-profit schools (some of which have since closed) and claim the schools' made deceptive promises about placement rates and high-paying jobs.
Whether you're looking for clarification or a fighter in your corner, an attorney can help you navigate the world of federal loan services, the ED, private student loan companies, and collection agencies.
How to Find The Right Student Loan Attorney
You may come across many attorneys who claim they can help with your student loans but actually specialize in a different area of the law, such as bankruptcy or debt settlement. While they could offer some assistance, it's best to hire an attorney who makes student loan law an integral part of their practice.
There isn't a national association for student loan attorneys, but they generally fall within the realm of consumer protection law. With this in mind, here are a few ways to start:
As you're making a list of potential candidates, start interviewing attorneys and asking about their experience with similar cases. Particularly when you want help with something specific rather than general advice, such as a bankruptcy or qualifying for a loan forgiveness program, you'll want an attorney who has experience working on similar cases.
You can also ask about payment options upfront. Depending on your case and the attorney, there may be a flat-rate for a particular project, an hourly rate with a required initial retainer payment, or a contingency payment — meaning you'll only have to pay if you win your case. In some cases, the other side may even have to pay your attorney's fees if you win.
Work with a Trained Student Loan Counselor
While an attorney can be the best fit in some situations, a nonprofit student loan expert may be your best first step if you're struggling to manage your student loans. They can help you find the least expensive repayment plan, the most affordable monthly payment, plus any and all available deferment and forgiveness options. Student loan counseling is available online and over the phone.